Finland is all about the nature.  With 35 national parks, the country is a natural playground for animal lovers and adventure enthusiasts.
To the north of the country you can visit the rugged scenery of Lapland where if you have been particularly well-behaved, you may meet Santa Claus. If natural phenomena are more your style, you may be lucky enough to glimpse the magnificent Northern Lights.
To the south, experience cosmopolitan towns and cities with stylish and modern design and architecture. The small and welcoming capital of  Finland Helsinki offers a thriving cultural scene and pretty churches rub shoulders with elegant restaurants, bustling markets and an array of nightlife options.
The geography of Finland is characterized by its northern position, its ubiquitous landscapes of intermingled boreal forests and lakes and its low population density. Finland can be divided into three areas: archipelagoes and coastal lowlands, a slightly higher central lake plateau and uplands to north and northeast. Finland is the northernmost country in the European Union.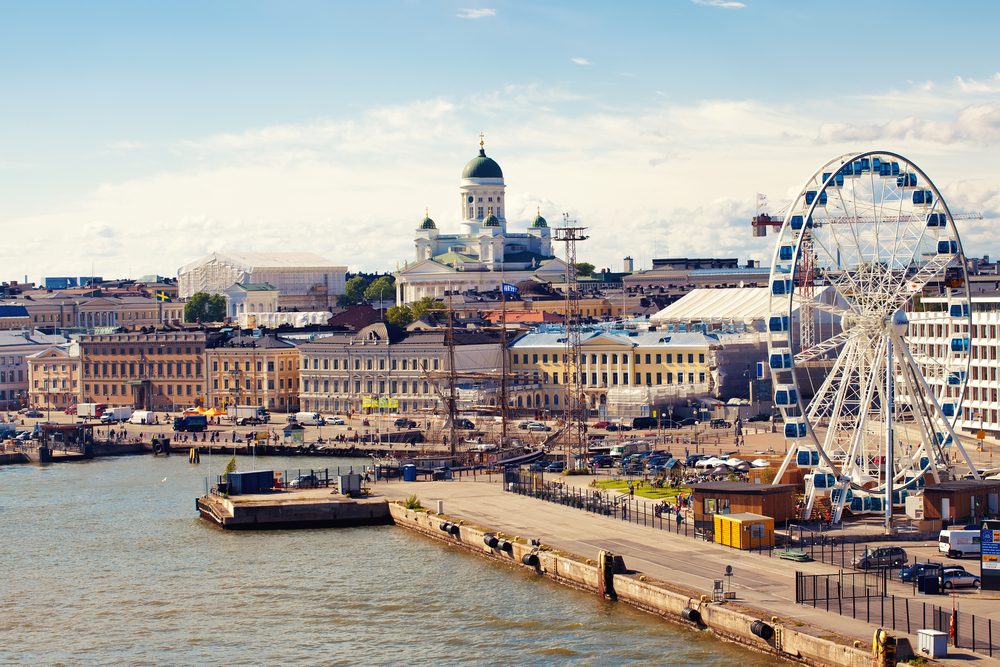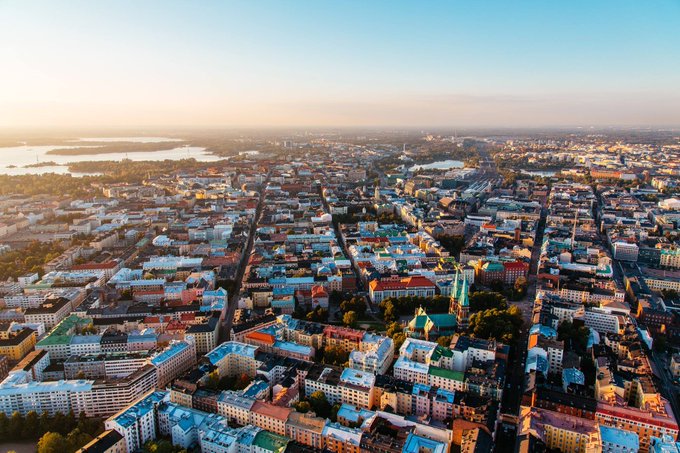 Total area: 338,145 sq.km Coastline: 1250 km Forest covers 30 % of the land area.
Average temperature (Helsinki area): July is +17°C, in January –5°C.
International relations: member of EU and Schengen area.
Population: 5, 4 million
Ethnic groups: Finns 93.4%, Swedes 5.6%, Russians 0.5%, Estonians 0.3%
Religion: Evangelical Lutheran 70,9 %, Russian Orthodox 1,1 %, In practice society is fairly secularized.
Currency: Euro (EUR)
Time zone: EET (UTC+2)